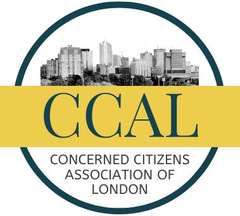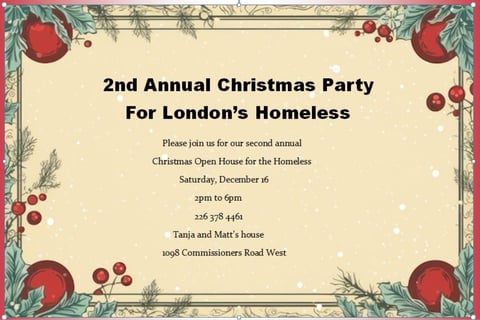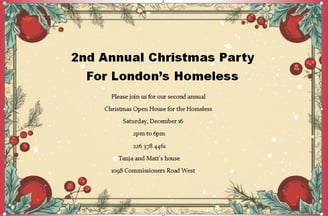 1098 Commissioners Rd W, London, ON
Sat Dec 16th
Time: 2pm - 6pm
Come on out to our second annual Open House for the Homeless. I will provide the food. BYOB. Just bring items for the homeless and join us for music, merriment and treats. Kid-friendly!
This tradition was established in honour of our son Nicholas Greeson who passed away five years ago and always fought for the underdog. We are carrying on where he left off.
Click on link below for further details.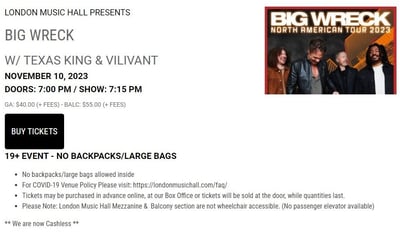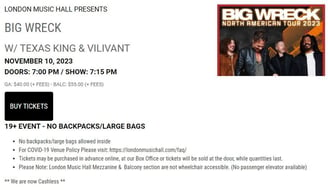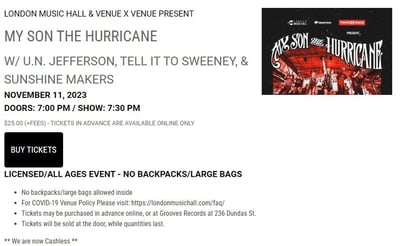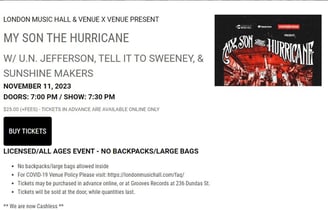 London Music Hall
November 11,2023: Tanja's (CCAL member) husband's band, Tell It Too Sweeney
Link to event page: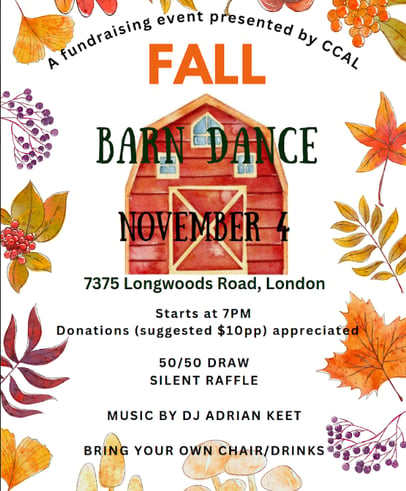 CCAL Fundraiser Fall Dance
When: Saturday, Nov. 4th from 7pm to midnight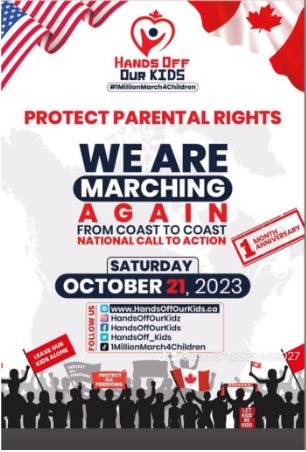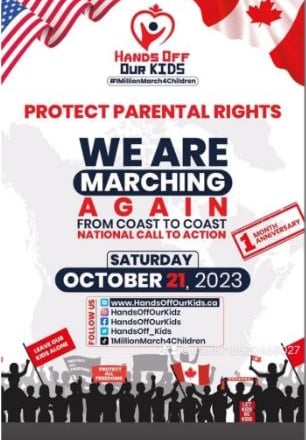 London's
DATE: Saturday, October 21st, 2023
LOCATION: Victoria Park, 580 Clarence St, London ON
TIME: 12 p.m.
#1MillionMarch4Children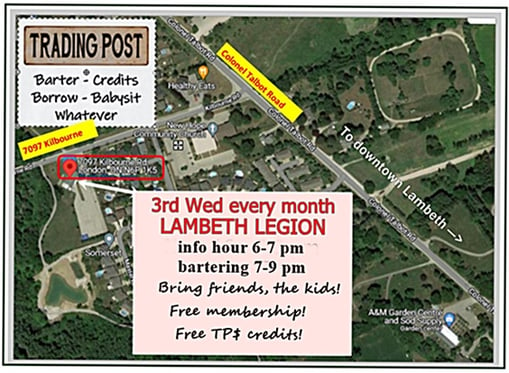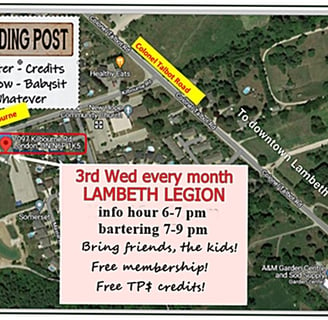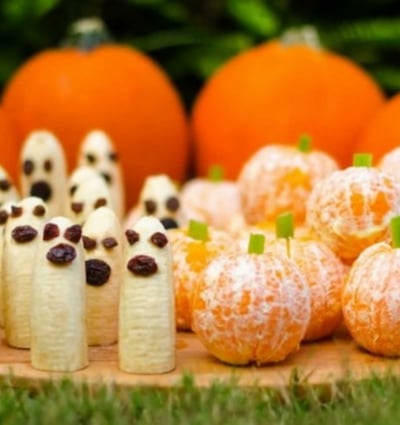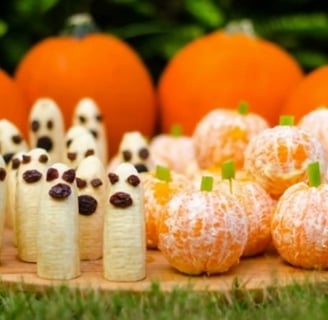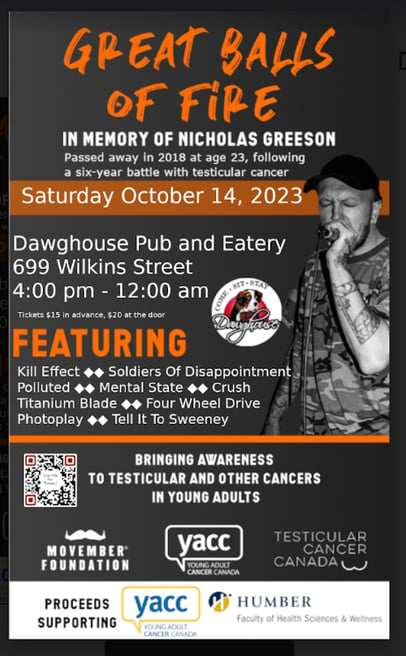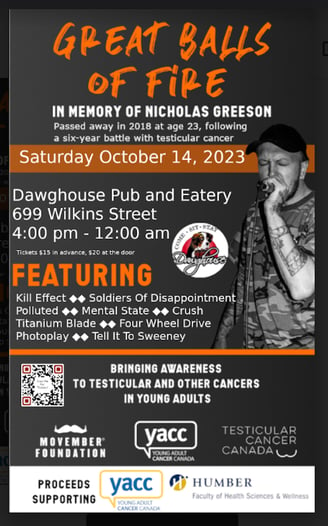 GREAT BALLS OF FIRE 2023
Welcome back to Great Balls of Fire!
Great Balls of Fire is an annual musical fundraiser in honour of our son Nicholas Greeson, who passed away at 23 in 2018 after a brave six-year battle with testicular cancer. Our aims are to keep Nick's memory alive, to raise awareness of cancer in young adults, and to raise a bit of money for Young Adult Cancer Canada, a group which provides support for families dealing with youth cancer.. We also want to promote awareness of Movember and Testicular Cancer Canada.
The lineup of entertainers this year includes:
Kill Effect: 4:15 - 4:45
Crush: 5:00 - 5:30
Polluted: 5:45 - 6:15
Mental State: 6:30 - 7:00
Four Wheel 7:15 - 7:45
Photoplay 8:00 - 8:30
The Christopher Trowell Band 8:45 - 9:15
Titanium Blade: 9:30 - 10:00
Tell It To Sweeney 10:15 - 12:00
Tickets are $15 online & $20 at the door, general admission.
Online Tickets: https://www.eventbrite.ca/e/great-balls-of-fire-2023-tickets-694128295417?fbclid=IwAR3xYzktbkDNMgL-ecRk_4sX-L431YtAperYFcV25yaJJXCqkeuLMlMqat8